Main content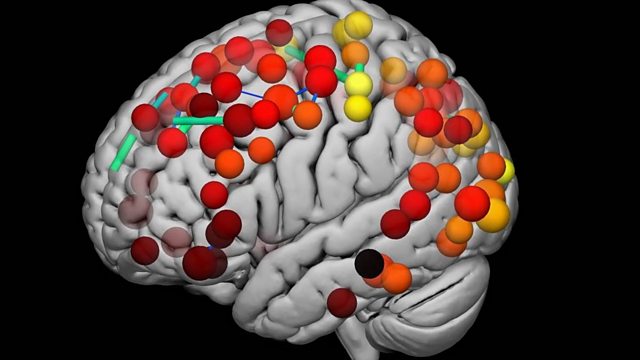 Insights into Mental Health from the Teenage Brain
Why do so many mental health problems emerge for the first time during the teenage years? Researchers find clues clues in teenage brains.
Adolescence is a time when life-long mental health difficulties can first emerge. Researchers in Cambridge have scanned hundreds of teenage brains and combined the data with genetic information to try to work out why this happens. They hope that by identifying factors which increase the risk of developing conditions like schizophrenia, doctors will eventually be able to intervene early.
1 in 5 burn wounds can become infected as they start to heal. But even burns experts can't tell which patients need antibiotics without removing dressings and swabbing the wound to culture it in the lab. British researchers have come up with a "smart" bandage – containing tiny nanocapsules of dye which "glows" when it comes into contact with enzymes released by infecting bacteria. It's hoped if that trials prove successful then the dressings will be used to spot infections earlier.
A new study has revealed that nearly all costly add-on treatments offered by UK fertility clinics to increase the chance of having a baby through IVF are not supported by high-quality evidence proving that they work.
Australian novelist Julia Leigh's book Avalanche describes her own personal IVF experience.
(Photo caption: Scientists have mapped the structural changes that occur in teenagers' brains as they develop, showing how these changes may help explain why the first signs of mental health problems often arise during late adolescence. Credit: © Bob Bradburn
License: https://creativecommons.org/licenses/by-nc-sa/3.0/)
Last on
BBC World Service
East and Southern Africa & Europe and the Middle East only
Broadcasts
BBC World Service

East and Southern Africa & West and Central Africa only

BBC World Service

Americas and the Caribbean, Online, Australasia, UK DAB/Freeview & Europe and the Middle East only

BBC World Service

East Asia & South Asia only

BBC World Service

Americas and the Caribbean

BBC World Service

Online, Europe and the Middle East & UK DAB/Freeview only

BBC World Service

South Asia & East Asia only

BBC World Service

Australasia

BBC World Service

East and Southern Africa & Europe and the Middle East only