Main content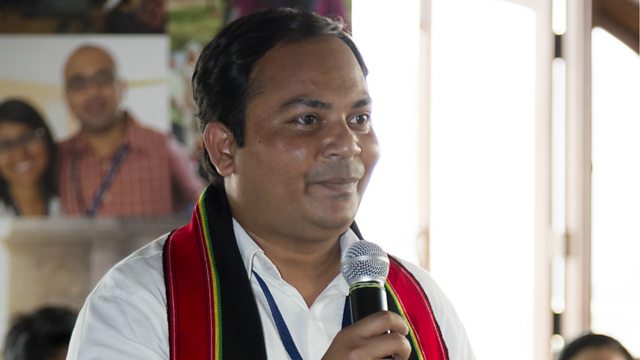 I Beat my Bullies with Cricket
The Indian man who's the son of a toilet cleaner but is now studying for his PHD.
Vimal Kumar is from one of the lowest castes in India - the Chuhras. They are sometimes called 'the untouchables'. For generations his family have made their living by cleaning out toilet pits, but today Vimal is studying for a PHD. He's managed to rise above the caste system and he now wants to helps the rest of his community to do the same.
James Newton Howard is a Hollywood film composer who's been nominated for eight Oscars. You can hear his work in movies from 'The Hunger Games', to 'The Sixth Sense' to 'Fantastic Beasts and Where to Find Them' - the latest film from the author of Harry Potter. He even had a spell in the band of the British rock star, Elton John. Emily Webb went to meet him.
Sudan is a tough place to be a journalist. The government has closed down many independent newspapers and journalists face harassment, which makes reporting on stories like the conflicts in Darfur and the Nuba Mountains very difficult. Yousra Elbagir is just starting her career as a reporter in the country and she's already won the prestigious Young Journalist of the Year award from the Thomson Foundation. She tells Matthew Bannister what first attracted her to journalism.
Image and credit: Vimal Kumar