Main content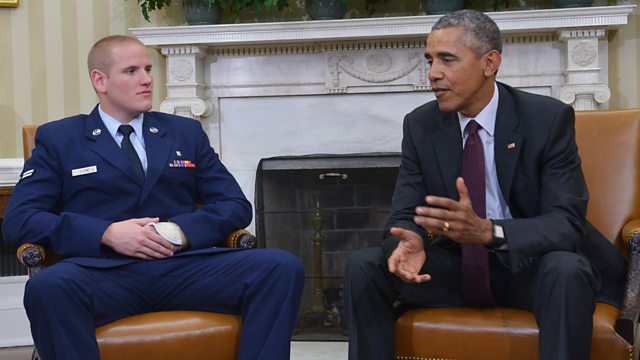 The Tourist Who Tackled a Gunman on a Train
Off duty US airman Spencer Stone risked his life to stop a French train attack.
Spencer Stone is the off duty American airman who last year tackled a gunman on a French train and narrowly escaped with his life. He's been honoured by the French and US presidents, but life hasn't been plain sailing since. He tells Jo Fidgen about the extraordinary year he's had.
Msafiri Zawose comes from a long line of traditional musicians in Tanzania. His father was picked by the first President of Tanzania in the 1960s to showcase the country's musical heritage, and he passed on his knowledge - and ability to make instruments - to Msafiri - who's now using them to create music with a pop twist. The BBC's Andrea Kidd went to the family compound in Bagamoya to meet him.
There are more people living with HIV in South Africa than anywhere else in the world, and the government's trying to get as many people as possible to test for the virus. But in remote places where there are few clinics, it's a hard target to achieve. Outlook's Mpho Lakaje has been to a rural community in the eastern province of KwaZulu-Natal to meet Busisiwe and Babongile - two women who walk miles every day to test their neighbours for HIV.
Fumie Takino is an 84-year-old Japanese woman who has started a cheerleading squad for the over 55s. It's called Japan Pom Pom - they don't cheer for any sporting teams, but they do put on regular performances. For Outlook, Alessia Cerantola went to a dance studio in Tokyo to meet Fumie.
Image: Spencer Stone talking to President Barack Obama at the White House
Credit: MANDEL NGAN/AFP/Getty Images