Main content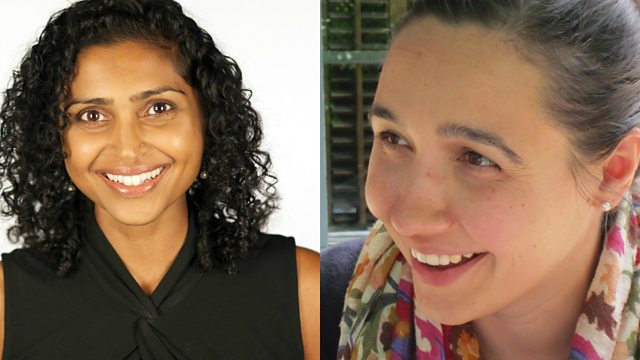 Speech Writer to the President
Two presidential speech writers reveal their top tips for crafting a really memorable speech.
Two women who get inside Presidents' heads, tell Kim Chakanetsa how they turn their bosses' thoughts and ideas into powerful oratory.
Sarada Peri is Special Assistant and Senior Speechwriter to President Obama. She says a good speech writer is like a ghost, and that her job is really to inhabit the President's mind on any given topic. For her, the goal isn't to emulate what he sounds like, it's to understand how he thinks. This is then represented on the page or teleprompter; with Sarada ever conscious that a single line from any one of his speeches could be lifted out of context and tweeted around the world in seconds.
When the first female President of the Republic of Kosovo came into office in 2011, it was Garentina Kraja who she turned to for her speech writing prowess, as well as her policy expertise. Together Garentina and President Jahjaga wrote a speech about the women who were raped in Kosovo during the war, and who felt they'd been ignored and forgotten since. It helped to change the whole national conversation on the subject. Garentina passionately believes in the power of words and story-telling to persuade hearts and minds.
Image: (LHS) Sarada Peri speechwriter to President Obama and (RHS) Garentina Kraja speechwriter to the former President of the Republic of Kosovo
Credit: N/A
Clips