Main content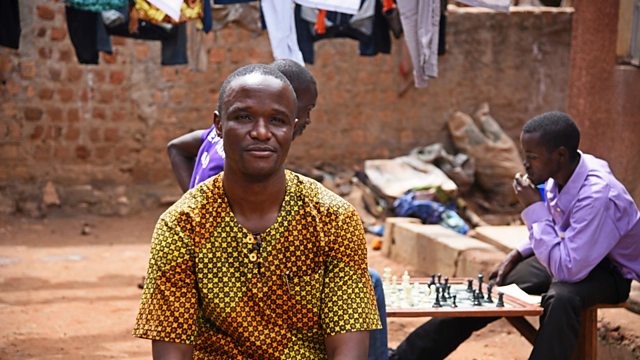 I Introduced Chess to Kampala's Slums
Despite coming from a poor background, Robert has had great success with his chess students. One of them - Phiona Mutesi - is the subject of a Hollywood film.
Robert Katende was brought up by his grandma in Uganda and was so poor that he spent all of his time when he wasn't at school, working in a garden. Nevertheless he excelled at school and when he discovered chess, his life was transformed. He now teaches chess to some of Kampala's poorest children - some of his students can neither read nor write. One of his proteges - Phiona Mutesi - went on to represent Uganda at the world chess championships. Her story has now been made into a Disney film called "The Queen of Katwe".
Zafarbek Sulaimanov is a 23-year-old entrepreneur from Kyrgyzstan who grew up in a semi-nomadic lifestyle - living in the city of Jalal-Abad for part of the year, and then spending long summer breaks in the mountains with his family. Four years ago he launched his own clothing brand, which combines traditional nomadic symbols with modern Western styles like hoodies and T-shirts. He explains the ideas behind it.
Jo Malone's sense of smell is extraordinary and has helped her to build up a business empire selling scented products - things like candles, and perfume and skin creams. She tells Jo Fidgen how she first realised she had a special talent for creating scents.
Image: Robert Katende in Katwe
Credit: ISAAC KASAMANI/AFP/Getty Images