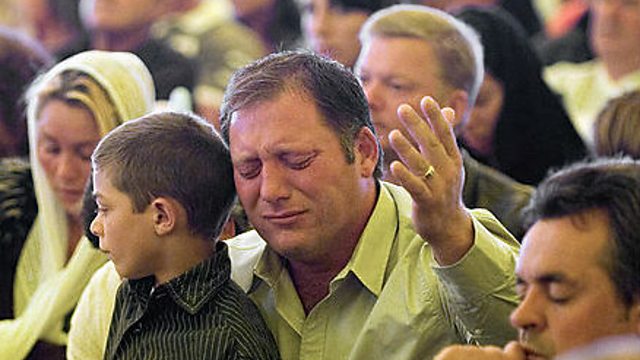 Finding the Light
Huge numbers of Gypsies and travellers across Europe now say they've joined a new movement called Light and Life. Those who join have given up on some parts of their lives that have become associated with being a Gypsy, such as drinking alcohol and fortune-telling, with many even abandoned their traditional Catholic faith.
The Gypsy led, Pentecostal movement, has grown rapidly in the past 3 decades - it claims that up to 40% of British Gypsies worship within it, whether that's actually true, there is no doubt, there has a surge in people joining this vibrant church founded in France.
Alex Strangwayes-Booth travels to France to the biggest come together of evangelical Gypsys in Europe where she finds out about the history of the Light and Life church and how it has grown, converting gypsys and travellers from Catholicism and in in many cases transforming their lives.
Producer and Presenter: Alex Strangwayes-Booth
Last on
Sun 27 Nov 2016
19:32

GMT