Main content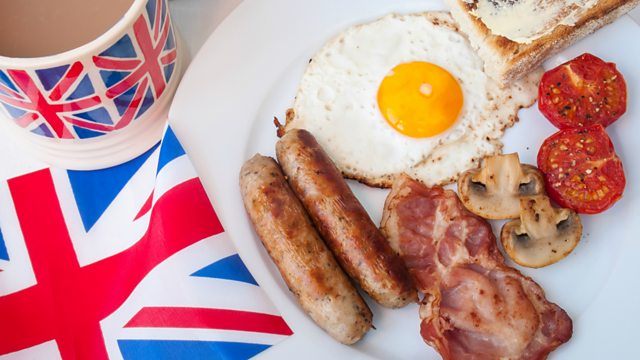 Full English Brexit
What happens to food on the British breakfast table in a post-Brexit world?
Twentieth century British playwright and novelist Somerset Maugham said that to eat well in Britain, you should eat breakfast thrice daily. And, nothing speaks to British culinary tradition more than the Full English breakfast - bacon, sausages, egg, beans, black pudding and mushrooms all on one plate. But how much of the 'full English' today is actually English? And, in a post-Brexit United Kingdom, how will the industries that cater to British breakfasters fare?
The BBC's Manuela Saragosa works her way through each food on the full English breakfast plate and explores how they could be impacted following the UK's decision to leave the European Union. Ian Dunt, author of Brexit: What the Hell Happens Now?, explains why many believe food prices are set to eventually rise. The UK imports two thirds of its supply from neighbouring Ireland, but as the BBC's Diarmaid Fleming finds out, some Irish mushroom farmers have already gone out of business. Claire Macleod of Charles Macleod Butchers tells us why Brexit has cast uncertainty on the future of her black puddings. And, we speak to the staff and diners of Brunchies Café in Sutton, south of London – are they concerned about adding a sprinkling of Brexit to their breakfast and if costs rise, is it a price worth paying?
(Photo: A traditional English breakfast plate, with Union Jack flag. Credit: Thinkstock)
Clips