Main content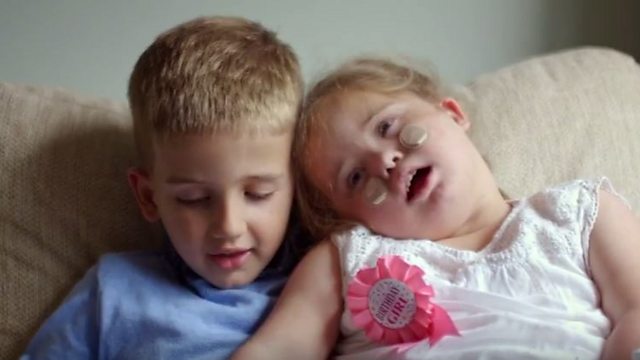 Harry and Sophie's Story, told by Michael Sheen
Harry's sister Sophie, who is five years-old, has a life-limiting condition.
Harry is a kind, sensitive and charismatic child who cares deeply about his little sister. Harry is now seven and as he got a little older, it became apparent that he had a number of worries about the future for Sophie.
BBC Children in Need fund pre-bereavement support at Keech Hospice Care. Natalie has been able to work with Harry to ease his concerns through play, helping him to understand and support his fears. Harry's worries have been eased and he will continue to be supported by the hospice.
This support at Keech Hospice Care will also be available for their youngest sibling Alfie should he ever need it.
Please donate what you can at bit.ly/DonateCiN
Duration:
More clips from BBC Children in Need