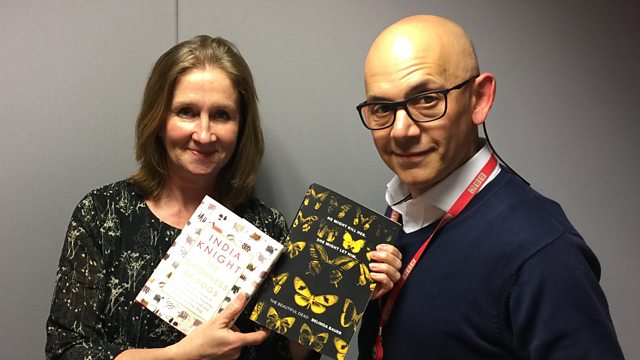 The Oxford Book Club - Sharon Bolton - 15th November 2016
David Prever is joined in the studio by author Sharon Bolton. For the first time, Sharon has a non-fiction recommendation. Two in fact. Sharon says The Goodness of Dogs by India Knight will "make you a better dog owner" and would be a great Christmas gift for a dog lover, or for someone thinking of becoming a dog owner. Hygge by Charlotte Abrahams is about the Scandinavian concept of "wellbeing through simple pleasures" - think of "open fires, candles, good food, snuggly blankets and comfortable furniture". Less snuggly is The Beautiful Dead, the new thriller from Belinda Bauer - about a serial killer who announces his murders in advance.
Featured in...
David Prever's weekly reviews and book news chat, with great authors and experts.