Main content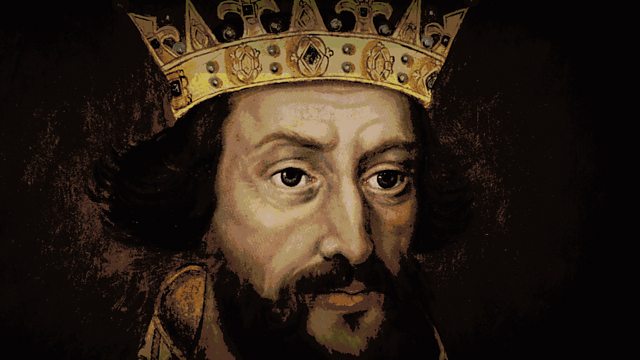 Henry I: Reading's King
He seized the crown. He ruled by fear. The story of King Henry I.
He seized the crown. He ruled by fear. His Abbey put Reading on the map.
But should we remember Henry I as a great king who brought peace, or a brutal leader who would do anything to keep hold of power?
This landmark docu-drama was made in partnership with Reading Between the Lines Theatre Company and the University of Reading.
CREDITS
Based on 'Henry I of England' Reading Between the Lines Theatre Company
Original script written by Beth Flintoff
Adapted for radio and produced by Chris Browning, BBC Radio Berkshire.
CAST (in order of appearance)
Hugh, a monk - James McGregor
King Henry I - Toby W Davies
William the Conqueror - Ben Ashton
Edith, Henry's queen - Emma Denly
Belleme, Norman baron, allied to Robert - James McGregor
Robert, Duke of Normandy, Henry's eldest brother - Jack Beale
Roger, a priest, Henry's friend - Ben Ashton
Guard - Rebecca Pownall
Juliana, Henry's illegitimate daughter - Saskia Portway
Ralf Harenc, a Norman castellan - James McGregor
Boy, bearer of bad news to Henry - Rebecca Pownall
MUSIC
'Rex Glorie' written, produced and performed by Benjamin Hudson and Rosalind Steele, used with permission.
The producer would like to thank:
The entire cast and crew of Henry I of England
Toby and Dani Davies, Hal Chambers, and everyone at Reading Between the Lines
Lindsay and John Mullaney
Professor Lindy Grant and Professor Emeritus Brian Kemp, University of Reading
St James' R C Church, Reading
Emma Lawrence
Duration:
Featured in...
Hear clips of some of the best bits of BBC Radio Berkshire.
More clips from Andrew Peach