Main content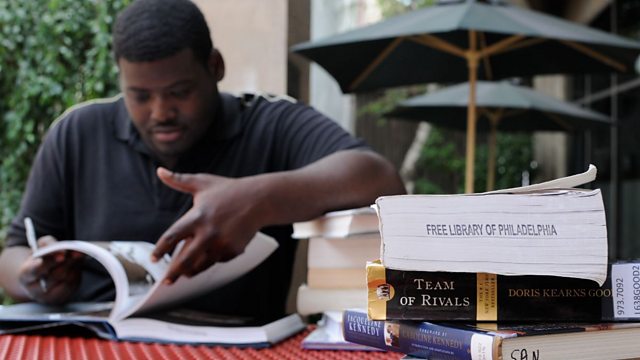 Libraries - Good for Your Health as Well as for Books?
Researchers in Philadelphia say librarians improve people's health.
In Philadelphia libraries are not just being used to study and borrow books. Public health researchers are training library staff to help point vulnerable people in the direction of resources to help them – like drug and alcohol services and homeless shelters. Librarian Renee Pokorny says Philadelphians feel safe there and turn to staff when they have a crisis.
Going into labour if you live far away from a clinic or hospital can make giving birth very risky. In parts of Kenya communities value traditional birth attendants who help women in labour, using herbal remedies. And, as Nicola Kelly reports, they are now getting extra training – and motorbikes - to spot problems early and get women to hospital.
"The medical establishment treats male and female patients as though their needs are identical". That is the claim made in a new book called Gender Medicine by obstetrician professor Marek Glezerman, who is based in Tel Aviv. Most research is done in men and applied to women – a situation which he says needs to change in the future.
(Photo: Brandon Stokes, who sought refuge in the Philadelphia library during the years he spent living in homeless shelters and who inspired the work of the Free Library of Philadelphia. Credit: Nema Etebar)
Last on