Main content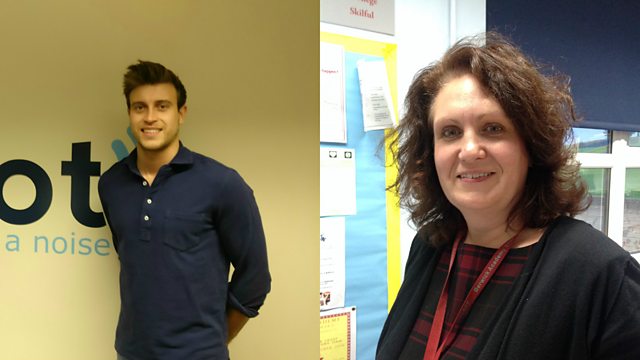 Could an app stop a bully?
When he was a child Michael Brennan was bullied at school, and felt he couldn't tell his teachers. Years later he has created an app that allows students to anonymously report when they have been bullied. It is now used in more than 1,000 schools.
He discusses how it works with Sarah Stones, a teacher from his old school in Berwick upon Tweed.
(Photo: Michael Brennan and Sarah Stones. Credit: Handout)
Duration: