Main content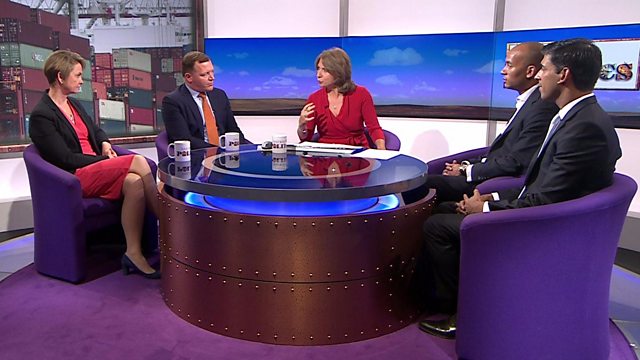 How will a post-Brexit UK trade internationally?
Post-Brexit Britain has a historic opportunity to take on a new role as the global champion of free trade, Theresa May is expected to say later on Monday.
Looking at the future of British trade after the Brexit vote and American election result with Labour MP Chuka Umunna of Open Britain, which wants the UK to remain part of the European single market and customs union after Brexit, and Conservative MP Rishi Sunak, whose report from the Centre for Policy Studies highlights the trade benefits of a UK exit.
Panellists Labour MP Yvette Cooper and Conservative MP Damian Collins also shared their views in the debate chaired by Daily Politics presenter Jo Coburn.
Duration:
More clips from 14/11/2016

More clips from Daily Politics