Main content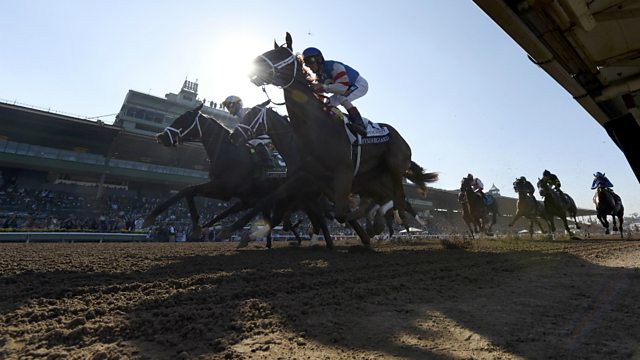 Do jockeys put their job before their family?
What is the first thing that comes into a jockeys mind in the first moments after a fall? Their family or their career?
Gold Cup-winning jockey Andrew Thornton admits it's usually the latter.
Speaking five weeks after a bad fall during a race meeting at Towcester broke his collarbone, he conceded he was more concerned about not being able to race the next day.
"I had the fall and I've got to say when I hit the floor, I hate to say it but they weren't the first thing I thought of," the Gold Cup-winning jockey told George Riley on 5 live Sport.
"The first thing I was thinking was - what am I going to miss tomorrow? I was in an awful lot of pain, but the first thought I had was wondering what I'm going to be missing."
This clip is from 5 live Sport on Tuesday 8 November 2016.
Duration: