Main content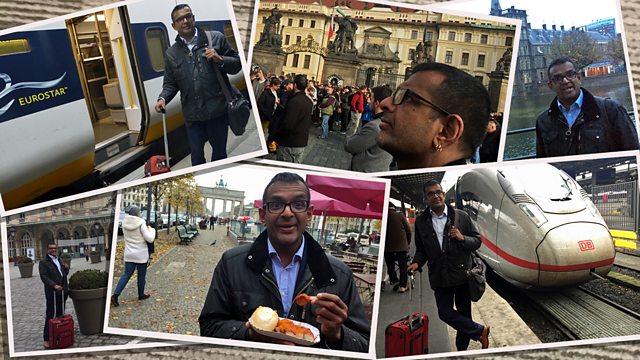 Brexit by Interrail
What deal will the EU offer Britain as it departs? Anand Menon investigates in four European countries facing elections.
What kind of deal will the EU offer Britain as it departs? Politics professor Anand Menon investigates by hitting the rail tracks to visit four European nations facing elections over the next year. He followed the Interrail route - the discount train ticket allowing young people unlimited train travel across the continent for a set period.
While British ministers squabble over what they want for a post-Brexit UK, little attention is paid to the other 27 countries in the negotiations. Each can veto any long-term deal between Britain and the European Union. And each, critically, has its own politics to worry about.
Professor Menon visits the Netherlands, France, Germany and the Czech Republic, all countries where politicians will face their electorates. What forces will decide their political survival? And how will those forces shape the EU's future relationship with the UK?
(Photo: Anand Menon on his Interrail trip across Europe. Credit: BBC)
Featured in...
News and analysis of events leading to the UK triggering Article 50 and leaving the EU