Main content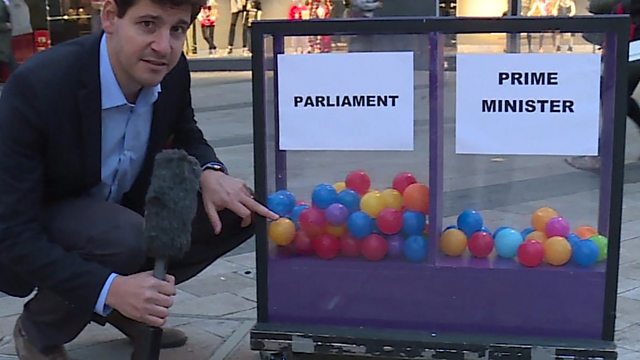 Who should decide on Brexit: PM or MPs?
The High Court ruled that Parliament should vote on triggering Brexit negotiations with the rest of the EU, but what do the people think?
Daily Politics reporter Mark Lobel asked the people in the south London borough of Bromley, whether they think Parliament or the prime minister should have that power, with the moodbox, an unscientific test of public opinion with a box and coloured balls.
Duration:
More clips from 04/11/2016
More clips from Daily Politics