Main content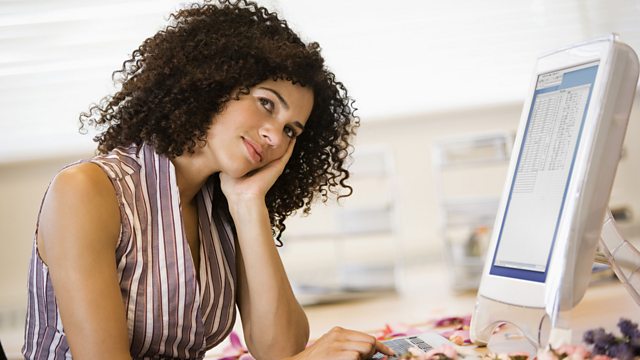 What's the Mind Doing When it is Daydreaming?
Daydreaming – or mind-wandering as psychologists prefer to call it – uses more brain-power than you'd think, as Claudia Hammond finds out
Staring out of the window when you're supposed to be working, you may find yourself daydreaming. But what's actually going on inside the brain when you let your mind drift? Psychologists prefer to use the term "mind-wandering" for this activity, which fills up to half of our waking hours.
Claudia Hammond has spent the last two years working as part of Hubbub – a group including poets, historians and neuroscientists examining the topic of Rest at the Wellcome Collection. So is the brain ever truly at rest?
We all experience the world in different ways. By keeping a daydream diary Claudia discovers that she tends to mind-wander visually – often without words.
She also visits the Max Planck Institute in Leipzig where her brain is scanned by scientists who want to understand more about the surprisingly busy "resting" brain, seemingly on standby for whatever the day throws at us.
Brain scanners cannot yet detect what we are thinking. But monitoring the brains of trained meditators, one researcher claims to have pinpointed the part of the brain where mind-wandering starts – a region associated with memory. Activity then moves onto problem-solving regions – perhaps planning for the future by reflecting on the past.
(Photo: Businesswoman daydreaming at desk. Credit: © Bananastock/ThinkStock)
Last on