Main content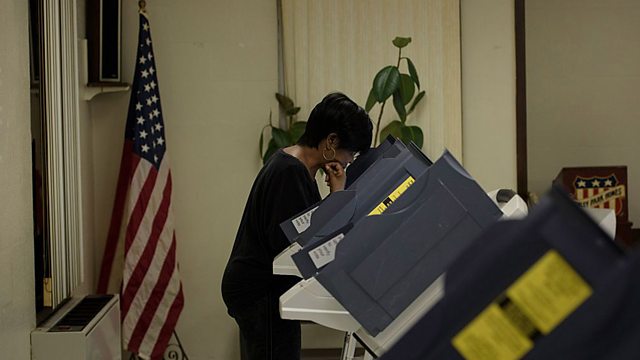 Electronic Voting Machines in the US Election
The risks of electronic voting machines in US elections; MozFest 2016; Digital Life project; Horus
How safe are the electronic voting machines in the US election? A leading expert in the field, Professor Alex Halderman, discusses the potential vulnerabilities.
MozFest
Kate Arkless Gray reports from Mozilla's annual festival which brings together digital technologists and thinkers to explore how to bring the values and opportunities of the internet to the next one billion users in the developing world. Kate reports on the launch of a $250,000 competition encouraging innovators and entrepreneurs from around the world to submit ideas to give everyone the same opportunities when it comes to the internet.
Digital Life
Digital Life is an ambitious project that aims to create 3D models of all the creatures on earth. Click talks to Professor Duncan Irschick and the photographer, Christine Shepard.
Horus
Horus is a new wearable device that helps blind people navigate – providing an audio commentary about people and objects; it recognises and remembers faces and reads texts and street signs. Click talks to Saverio Murgia.
(Photo caption: A voter casts an electronic ballot © Brendan Smialowski/AFP/Getty Images)
Producer: Colin Grant
Broadcasts
BBC World Service

Americas and the Caribbean, Online, Australasia, UK DAB/Freeview & Europe and the Middle East only