Main content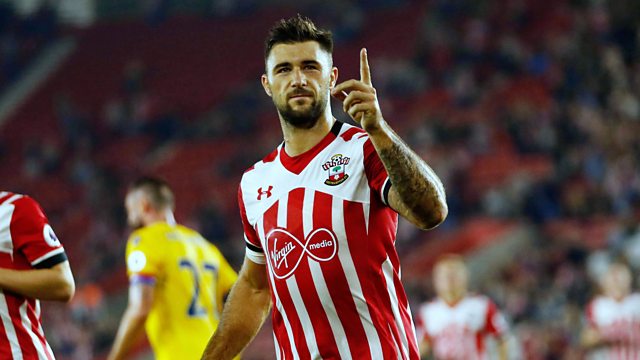 Charlie Austin has 'proved doubters wrong' – Claridge
Southampton striker Charlie Austin is 'proving the doubters wrong' this season, according to former Millwall striker Steve Claridge.
The 27-year-old already has seven goals this season, after only scoring once for Southampton in the last campaign having signed from QPR in January.
"He's taken a lot longer than he should have to convince people that he can play at this level," Claridge said.
"He's a little bit old school isn't he when you look at him - he's a big centre forward.
"He's quicker than he looks, he's stronger than he looks, he's a real poacher and you're looking at a really good all-round player.
"He's come through the doubters here and he's shown that he's a real good character and he's a real good player," he added.
This clip is from 5 live Sport, Sunday 30 October 2016.
Duration:
More clips from In Short