Main content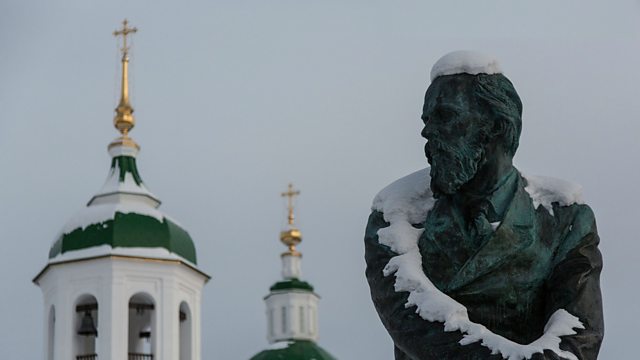 Crime and Punishment
Boris Akunin discusses Dostoyevsky's classic novel "Crime and Punishment" with the World Book Club as part of #LoveToRead.
Russian writer Dostoyevsky's haunting classic thriller, Crime and Punishment, is celebrating its 150th birthday this year.
Consumed by the idea of his own special destiny, Rashkolnikov is drawn to commit a terrible crime. In the aftermath, he is dogged by madness, guilt and a calculating detective, and a feverish cat-and-mouse game unfolds.
Speaking on behalf of the novel are acclaimed Russian writer Boris Akunin and Russian scholar Dr Sarah Young who will be discussing this timeless Russian classic with the audience in the room at Pushkin House and around the world.
The three extracts of the book were taken from Oliver Ready's translation by Penguin Books.
A special edition of World Book Club this month at London's elegant Pushkin House, the UK capital's Russian cultural hub.
This month, as part of the BBC's Love to Read Campaign, presenter Harriett Gilbert is picking her favourite novel to discuss.
(Photo credit: Alexander Aksakov, Getty Images)
Featured in...
Keep up with Lynda Snell as she gives her impressions of some of the classics.

A campaign celebrating the pleasures of reading.