Main content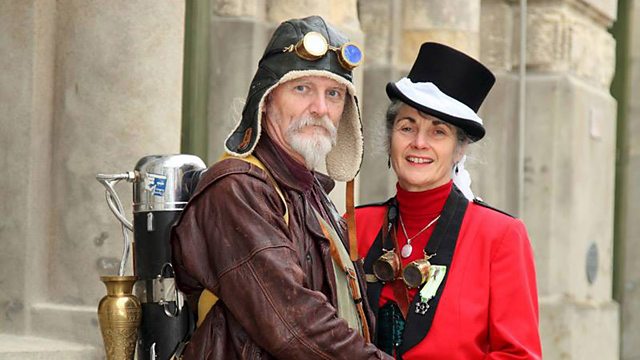 New Zealand's Steampunk town
Iain Clark and Helen Jansen, want to turn the small farming town of Oamaru in New Zealand into the capital of the Steampunk movement. Steampunk is based on imagining technology the Victorians might have created - using steam power and iron machinery - and giving it a modern twist.
Photo: Iain Clark and Helen Jansen dressed in their Steampunk style in New Zealand.
Credit: Liz Cadogan.
Duration: