Main content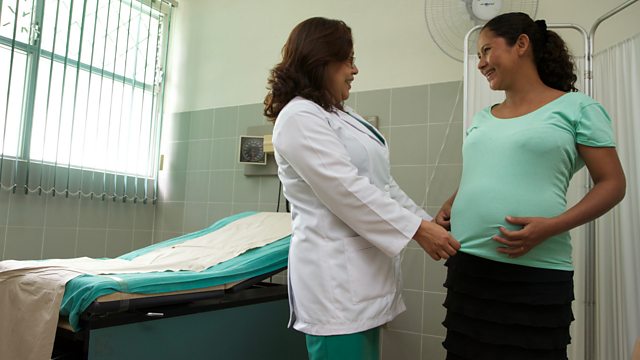 Fashion to Protect Pregnant Women Against Zika
Fashion with hidden mosquito-repellent could help in the fight against zika in El Salvador
Pregnant women in zika-affected areas are being advised to cover up and use mosquito repellent to try to make sure they don't get bitten. And the social enterprise company Maternova in the United States is now creating insecticide-impregnated clothing to offer further protection to women. The global health organisation Americares is distributing the clothing in anti-zika kits in El Salvador – and it's hoped that the scheme could spread to other parts of Latin America.
With the US presidential election day fast approaching, debates about the two candidates continue. There's been plenty of speculation about Donald Trump's mental health – including opinions from psychiatrists and others over whether he might have a narcissistic personality disorder. Family doctor and writer
Dr Margaret McCartney this kind of armchair diagnosis can be harmful.
Every new mother in the Netherlands gets a specialist Kraamzorg nurse to visit her at home for the first 8-10 days after she's given birth – offering advice, basic medical care and practical support. The BBC's Hague correspondent Anna Holligan recently gave birth to her baby daughter Zena – and gave the Dutch system a thumb's up.
(Photo caption: A physician helps a patient try on a Maternova shirt at the Americares Family Clinic in El Salvador. © Photo by Marc Birnbach/Americares)
Last on