Main content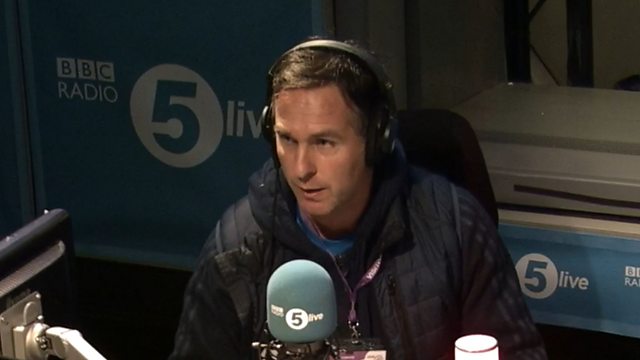 Vaughan: Forget spinners who 'aren't good enough'
Michael Vaughan believes England should put faith in their seam bowlers in the sub-continent, rather than remaining with their three-pronged spin attack.
Former England captain Vaughan, argues that the current spin options are not good enough. He said: "The stats are telling me here that over the last four games in these conditions, the seamers did a better job. Why play spinners who aren't good enough?"
Vaughan captained England to a test series victory in Bangladesh in 2003 and believes that the all-rounders in the current side mean they can play more seam bowlers.
He added: "Someone like Rashid maybe sits out the next Test and because England have so many all-rounders, you can bring in Steven Finn because of the likes of Moeen Ali and Ben Stokes."
This clip was taken from 5 live Sport on Monday 24 October 2016.
Duration: