Main content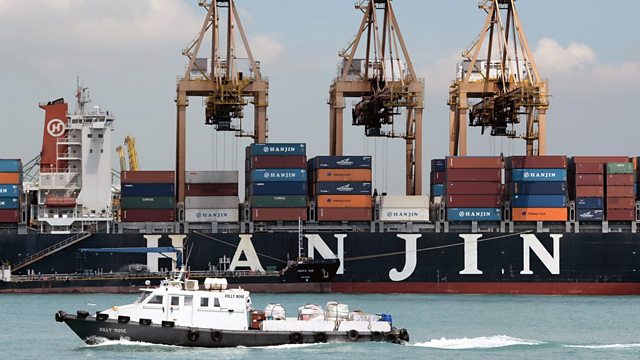 An Anti-Free Trade America?
Both Hillary Clinton and Donald Trump have said they will kill a free trade deal with Pacific rim countries if they become the next US president. How's that being seen in Asia?
There has been no shortage of anti-free trade rhetoric in the US presidential campaigning. Where does that leave the Trans-Pacific Partnership, a free trade deal that has been championed by President Obama and which both Hillary Clinton and Donald Trump say they will ditch if they win at the polls? Tim Macdonald reports from California and hears from businesses and workers there, many of whom still expect some form of the deal to be ratified.
Meanwhile, Deborah Elms of Singapore's Asian Trade Centre and a senior fellow in the Singapore Ministry of Trade and Industry's Trade Academy, tells us what is at stake from an Asian point of view. And, on a lighter note, Lucy Kellaway of the Financial Times loses her mobile phone and tells us how she survived phonelessness.
(Photo: A shipping port in Singapore. Credit: Getty Images)
How the 2008 crash shaped our world