Main content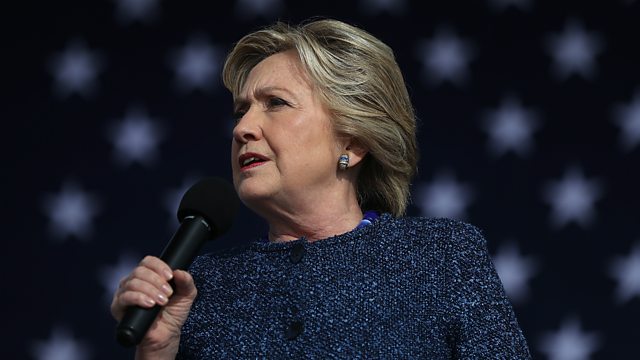 FBI reopens Clinton email investigation
The FBI reopens Clinton email investigation; UK ruling gives Uber drivers worker status; Sweden bans camera drones; French economic woes vs Spanish optimism; Apple-picking robots
The announcement by the FBI that they are reopening their investigation into Hillary Clinton's private email server has shaken up the race for the White House. Chris Low of FTN Financial gives us a market take on the shock news.
Uber drivers in the UK have won the right to be classed as workers rather than self-employed. We ask Professor Mark Skilton of the Warwick Business School what are the implications for their business model and for the "gig economy" as a whole.
In Sweden camera-equipped drones have been banned due to privacy concerns. Critics argue it's a blow for entrepreneurs. Our technology correspondent Rory Cellan-Jones explains how the issue came to court.
French President Hollande's hopes of getting re-elected may well be derailed by a recent set of sluggish growth figures. Business journalist Anne-Elisabeth Moutet explains what is stalling the recovery. By contrast, the picture in Spain is more optimistic, largely due to an expectation that the ten-month political paralysis is about to end. Guy Hedgecoe takes the temperature in Madrid.
Immigrant labour is becoming in short supply in the apple-picking region of Washington state. Technology may be the answer, as Kai Ryssdal finds out.
Plus we present our roundup of the big stories of the week, discussed by Peter Coy of Bloomberg BusinessWeek and Laura Noonan of the Financial Times.
Susannah Streeter is joined throughout the programme by Danny Samson, professor of management at the University of Melbourne.
(Picture credit: Hillary Clinton in Iowa - Justin Sullivan/Getty Images)