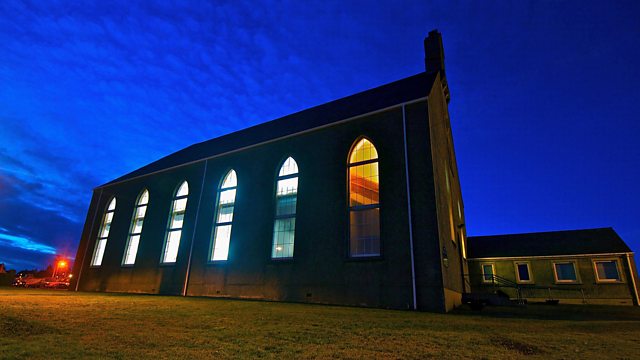 The Song House
It is hard to believe that the strange, exuberant sound of Gaelic psalm-singing is a European, let alone British form of worship. It has been likened by some to Ethiopian Orthodox chant and cited by others as the root of gospel music.
Yet beyond the handful of congregations that keep this centuries-old tradition alive, Gaelic psalm-singing is little known. Even drummer Ken Hyder, musically curious and growing up in Scotland, only discovered it years later while in London. The sound of a hundred-strong congregation, each individual ornamenting the psalm tune in their own way, in their own time, blew him away.
Hyder visits the Isle of Lewis in the Outer Hebrides. The tradition is strongest here - but even so, congregations for Gaelic worship often struggle to reach double figures. Travelling between kirk, croft and seashore, he hears the stories of the few remaining parishioners that remember a time when Gaelic psalm-singing was a fundamental part of daily life – families worshipping at home every morning and evening, and the fishermen out at sea, singing psalms in the twilight. Ken meets those fighting the tide of Anglicisation in an attempt to preserve a form of worship that he has always believed is one of the seven musical wonders of the world.
(Photo: Back Free church, Isle of Lewis. Credit: Chris Murray)
Last on