Main content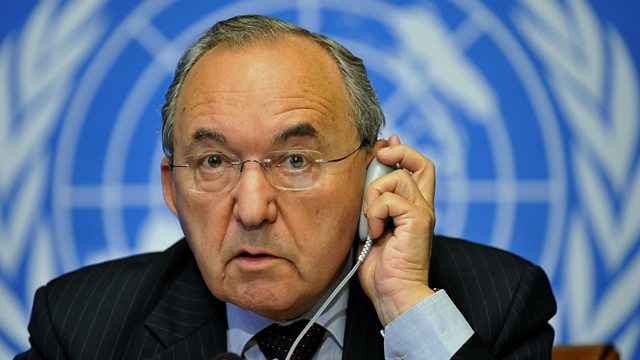 Decision to quit war crime court "unlawful and unconstitutional".
South Africa says it wants to withdraw from the International Criminal Court, the ICC. A letter has been sent to the United Nations triggering the plan to quit.
Richard Goldstone, is a former South African judge and former chief prosecutor for the UN International Tribunals on the former Yugoslavia and Rwanda.
(Picture - Richard Goldstone at the UN in Geneva in 2009. Credit: Fabrice Coffrin/AFP/Getty Images)
Duration: