Main content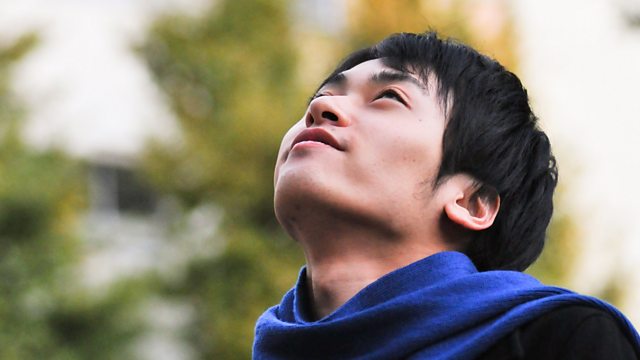 Sukiyaki
Memories of the Japanese song Sukiyaki and the ways it touched people's lives.
In the 1960s, a song sung entirely in Japanese became a huge hit around the world. Originally released in Japan with the title Ue o Muite Arukou (I Look Up As I Walk), the song was retitled Sukiyaki (the name of a type of beef stew) for international release. With melancholy lyrics set to a bright and unforgettable melody, it has since been covered hundreds of times in countless languages.
People share their memories of Sukiyaki and the different ways it has touched their lives, including stories of the experience of Japanese-Americans after World War Two, the death of disco in 1970s New York, a plane crash in the mountains, and the devastating earthquake and tsunami that hit Japan in 2011.
(Photo: Japanese man looks up at the sky while walking. Credit: Thinkstock)
Last on

BBC World Service
Online, Americas and the Caribbean, Europe and the Middle East & UK DAB/Freeview only