Main content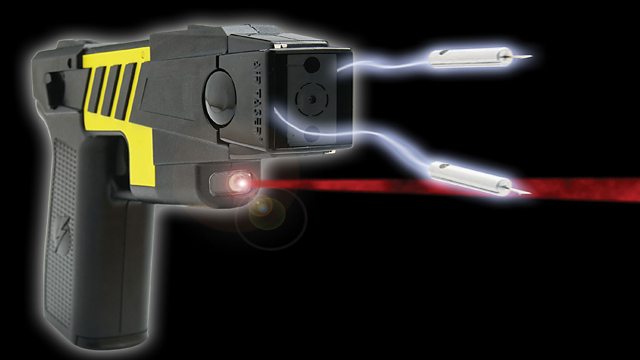 Tasers' Effect on the Mind
Tasers inflict physical agony, but what about their effect on the mind? Also – AIDS patient zero, soap recycling, and infecting mosquitoes with the bacterium Wolbachia
Tasers are used by police to immobilise people by in violent or potentially violent situations. They inflict physical agony, but what about their effect on the mind? A remarkable number of students volunteered to be tasered in the name of research –significantly reducing their cognitive skills for an hour afterwards.
Gaëtan Dugas is known as patient zero: he was thought to have been the source of the HIV epidemic in the USA in the 1970s. New research exonerates him.
Handwashing with soap is an effective way to prevent diseases linked to poor sanitation, but in Cambodia children still die from diarrhoea because of a lack of soap. Now a new source has been found – recycling the bars left by hotel guests.
Plans have been announced for large trials in Colombia and Brazil to fight mosquito-borne diseases like Zika, using a bacterium called Wolbachia to infect the mosquitoes.
Mass campaigns to vaccinate children against measles mobilise hundreds of health workers. Researchers found that tagging on other interventions at the same time – like giving out zinc supplements –could dramatically improve public health.
And could a 30 second chat at the end of a doctor's appointment help people lose weight?
(Photo caption: An Air Taser stun gun. Credit: Getty Images)
Last on
BBC World Service
East and Southern Africa
Broadcasts
BBC World Service

except East and Southern Africa & News Internet

BBC World Service

Americas and the Caribbean

BBC World Service

Online, Europe and the Middle East & UK DAB/Freeview only

BBC World Service

South Asia & East Asia only

BBC World Service

Australasia

BBC World Service

East and Southern Africa & Europe and the Middle East only

BBC World Service

except News Internet

BBC World Service

West and Central Africa

BBC World Service

East and Southern Africa