Main content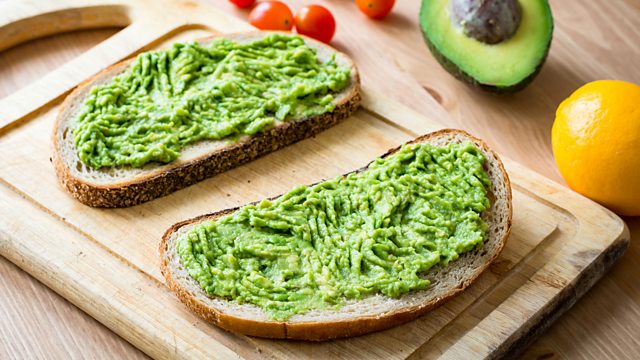 Avocado on toast? Save for a house instead!
In Australia there's a heated debate going on about "smashed avo." At the heart of it is the growing penchant amongst the country's millennials for eating avocado on toast at A$20 a go. The suggestion it could explain why fewer and fewer of them seem to be able to buy a house of their own.
It's a link that's been made by Bernard Salt, a columnist for the Australian newspaper and disputed by Brigid Delaney, columnist for Guardian Australia.
(Picture - Smashed avocado on toast. Credit:Thinkstock)
Duration:
More clips from Newsday