Main content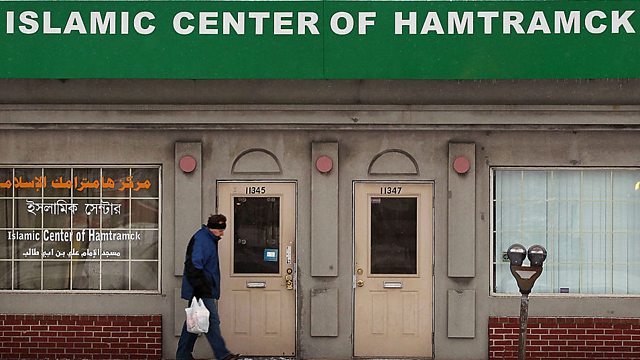 America's Muslim Town
Jennifer Chevalier takes to the streets of Hamtramck, to hear what its like to live and worship in America's Muslim City
Right next to the city of Detroit, Michigan is Hamtramck, the first Muslim majority city in the United States. Just over 50% of the residents are immigrants from Bangladesh, Yemen and Bosnia. There are ten mosques in just over 2 square miles, as well as Islamic private schools. But only a few decades ago, the city was dominated by Polish immigrants with their Catholic churches and schools.
Long before Donald Trump made Muslim immigration a focus of his election campaign, Hamtramck made international headlines as the two groups occasionally clashed over issues of faith.
In this episode of Heart & Soul Jennifer Chevalier explores the streets of Hamtramck, visiting its mosques and churches, meeting local residents and asking: can faith now help bring this city together?
(Photo: The Islamic Center of Hamtramck. Credit: Scott Olson)