Main content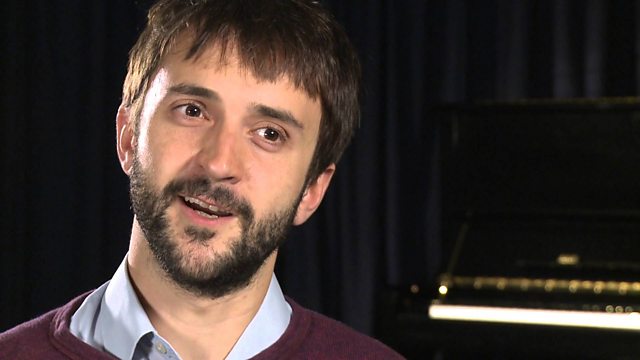 Composer in 3: Collide
Matthew Kaner is Radio 3's Embedded Composer in 3, in partnership with Sound and Music. Listen to the first of Matthew's weekly commissions for 70 at 70, a series of musical and cultural commissions to mark 70 years of BBC Radio 3. 'Collide' was written for the Workers Union Ensemble, a group who first came together as students at Guildhall to play composer Louis Andriessen's work Workers Union.
The title of the piece, Collide, reflects both the effect of such a diverse group of instruments coming together as one and the collisions of the different types of material that take place throughout it. It is deeply influenced by the music of Steve Martland, who died in 2013 aged just 58. This piece is dedicated to his memory.
Musicians: Workers Union Ensemble
Duration:
Featured in...
Radio 3 challenged him to write a new piece every week for 70 days. Here's what happened.
More clips from Breakfast