Main content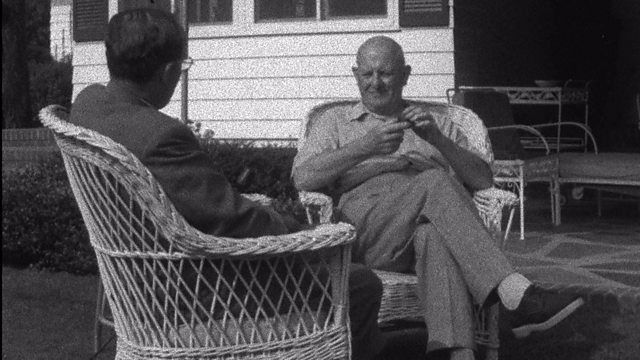 PG Wodehouse on the inspiration for his literary legends Jeeves and Bertie Wooster
The celebrated author reveals Jeeves and Bertie Wooster were among his favourite creations as he explains before the First World War the characters were 'more or less true to life at that time'.
Saturday 15th October 2016 marks the 135th anniversary of the birth of PG Wodehouse.
Extract from Monitor, 1958, with David Wheeler interviewing.
Duration: