Main content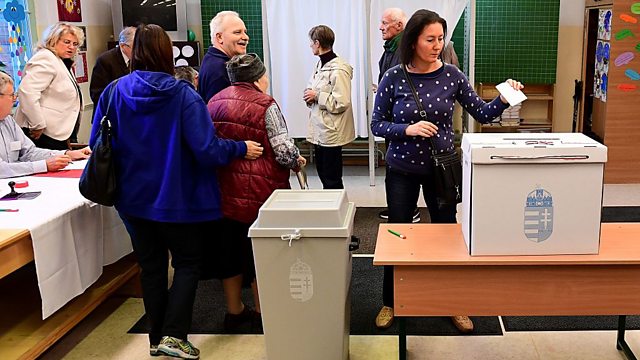 Hungary: A Campaign of Hate or a Campaign of Evidence?
Hungarian Opposition MP for the Together party, Zsuzsanna Szelényi contends that the Hungarian government's campaign in the referendum on migration was based on fear mongering but government spokesperson Zoltán Kovács states that the campaign was based on evidence of what was happening on the ground.
This was recorded during a World Questions debate in Budapest, Hungary.
Image: Voters are pictured at a polling station in Budapest, on October 2, 2016.
Photo credit: ATTILA KISBENEDEK/AFP/Getty Images
Duration:
More clips from Europe and Hungary

More clips from World Questions