Main content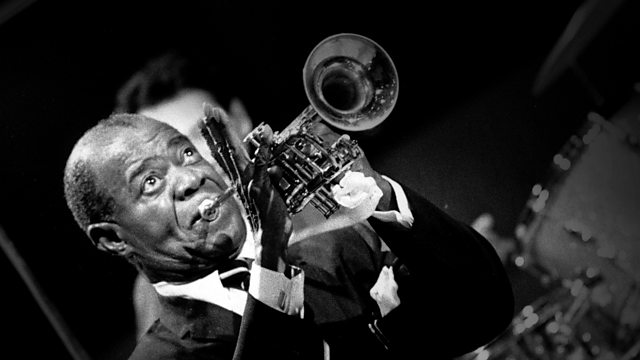 Jazz Junctions: The Birth of the Solo
Guy Barker charts the pivotal moments that have changed the direction of jazz. He looks at the birth of the jazz solo and the legacy of the great improviser Louis Armstrong.
The Birth Of The Solo considers the legacy of Louis Armstrong. The real soul of all jazz is improvisation, but early jazz musicians were more inclined to extemporise collectively around the melody rather than to perform fully improvised solos. All that changed with the advent of early jazz's greatest improviser and pioneer, Louis Armstrong.
Recordings such as West End Blues, Cornet Chop Suey and Potato Head Blues led the way in a whole new direction for jazz musicians. But where did Louis get his inspiration from? Were his solos purely improvised or had he prepared whole sections in advance? What is it about his music that was so revolutionary and continues to inspire musicians of all styles even today? And was it all about Louis, or were there other great early improvisers who deserve some of the credit?
Fellow trumpeter Guy Barker looks at the birth of the jazz solo with new and archive contributions from Gunther Schuller, "Wild" Bill Davison, Ted Gioia, Hoagy Carmichael, Budd Johnson, Lewis Porter, Earl "Fatha" Hines, Dan Morgenstern, Dick Hyman, Artie Shaw and, of course, Louis Armstrong himself.
Music Played
Timings (where shown) are from the start of the programme in hours and minutes