Main content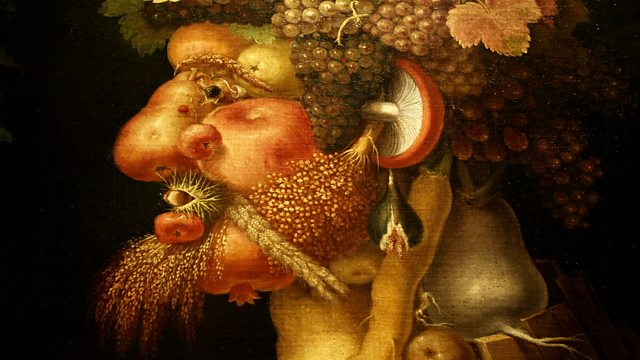 Should We All Be Vegans?
What would happen if everyone stopped eating animal products?
What would happen if we all became vegans? Veganism – cutting out animal products from your diet, and often your wardrobe – suddenly seems more mainstream than ever. It is attracting followers from Beyoncé to Al Gore, and there's a new breed of vegan, too: vloggers espousing their veggie-heavy lifestyle to millions of online fans. Whether it is for health, environmental or ethical reasons, more and more people are embracing plant-based food.
The BBC's Mike Johnson sets out to explore what the world would look like if everyone gave up animal products tomorrow, and the economic consequences of a meat and dairy-free world. We talk to the owner of the first vegan café in Qatar, we test a meatless burger that 'bleeds' beetroot juice and we weigh up the human cost of an animal-free diet.
(Photo: A detail of a painting by Giuseppe Acrimboldo featuring a man's head made out of vegetables. Credit: Vittorio Zunino Celotto/Getty Images)
Broadcasts