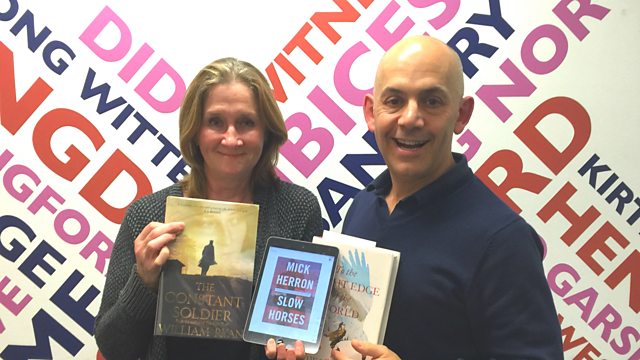 The Oxford Book Club - Sharon Bolton - 4th October 2016
David Prever is joined by Sharon Bolton - the award-winning author of the Lacey Flint series of books. They discuss the controversy around the unmasking of the "anonymous" author Elena Ferrante. Sharon recommends three books. The first, Slow Horses, is by Oxford-based writer Mick Herron - a comedy spy novel with the twist that it's about a group of MI5 rejects. The Bright Edge of the World is the second novel by Eowyn Ivey, who had huge success with The Snow Child. This is about the American Army's dangerous explorations of Alaska in 1885. And WWII novel The Constant Soldier by William Ryan - about a badly injured German officer returning home to his village in German-occupied Poland.
Featured in...
David Prever's weekly reviews and book news chat, with great authors and experts.