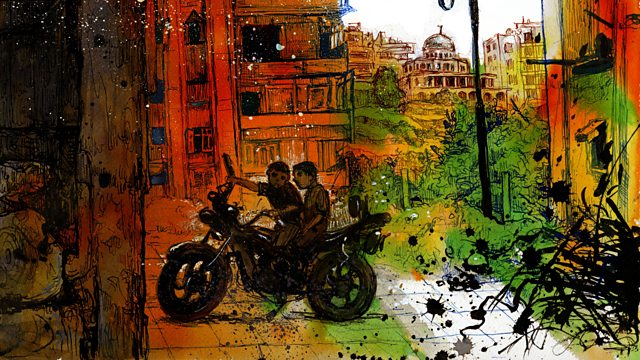 Illustrating Syria's Civil War
Molly Crabapple has teamed up with the Syrian journalist Marwan Hisham to create Brothers of the Gun, a graphic memoir about Marwan's experiences during the civil war. She explains their creative process.
Also, Saudi film director Mahmoud Sabbagh, whose latest film Barakah Meets Barakah, has been described as the Kingdom's first romantic comedy. The director of the brand new Basrah Museum explains how the project finally got off the ground, 25 years after his predecessor was forced to close it due to looting. Finally, the journalist Saba Imtiaz considers how contemporary fashion photography might be encouraging violence against women in Pakistan.
With Tina Daheley.
(Photo: Image from Molly Crabapple's previous work on Syria Credit: Molly Crabapple)
Last on