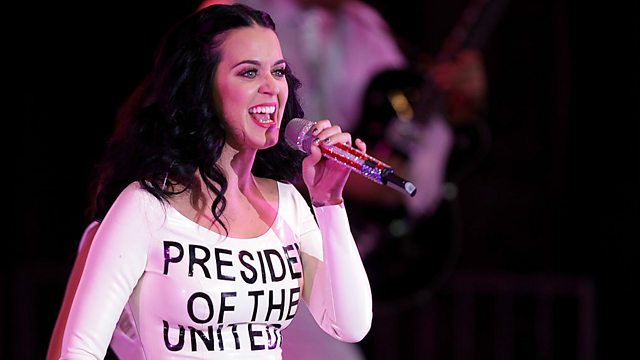 Celebrities strip off for the US elections
Katy Perry is stripping off as an incentive to people in the US to vote. Madonna has reportedly done the same. But does it change anyone's views, to know what singers or actors or reality TV stars think?
Cristina Veloci, managing editor of website Stylecaster, tells the BBC's Roger Hearing how the stripping off tactic is spreading.
(Image: Katy Perry singing. credit: Getty Images)