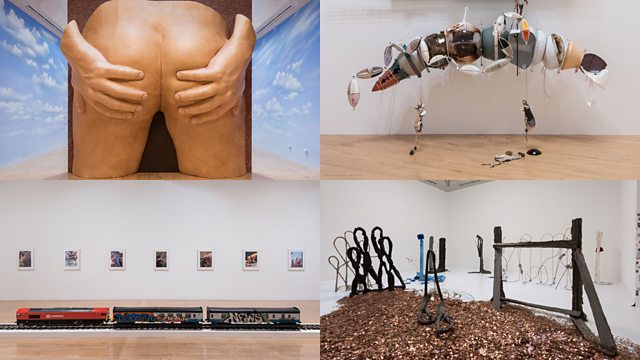 The Turner Prize and Contemporary Art
Nikki Bedi examines the health of contemporary art as Britain's Turner Prize exhibition opens, one of the most important art prizes in the world. She talks to some of the nominees whose entries include an enormous bottom, a model train and a huge pile of pennies.
What does winning mean to an artist? Grayson Perry, a former Turner Prize winner and now a leading light in the British art world, explains what winning the prize did for him.
We head off to Manchester, north of England, to a contemporary art fair to meet top art collector Frank Cohen. He judged the Turner Prize the year Grayson Perry won. He lifts the lid on the process and why it was particularly gruelling that year. He reveals where the most exciting new art markets are developing internationally, why he is excited by the new African art scene and why China wants to be seen to be at the forefront of the contemporary art market.
Nikki finds out about the growing popularity of buying art online and tries out an app that helps you. But what do gallery owners think about that? Will online purchasing democratise the snobby art establishment?
Art school leavers talk about what it is like starting out on a career in art. And, if you are interested in starting your own collection, Thom Hetherington, who runs the Buy Art Fair, and Frank Cohen bring you some tips.
(Photo: Clockwise from left: Anthea Hamilton 2016, Helen Marten 2016, Michael Dean 2016, Josephine Pryde 2016
All images courtesy of Joe Humphrys (c) Tate Photography)
Last on