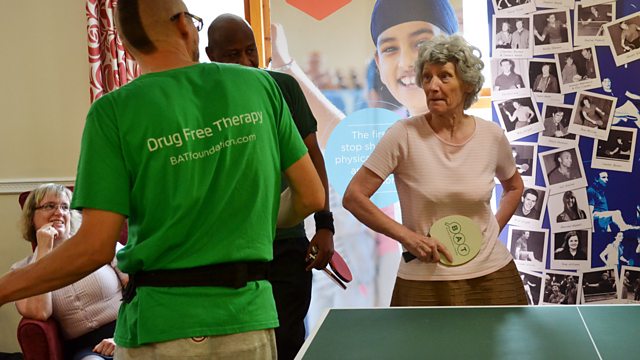 Table tennis: 'Brain sport' for older people
Table tennis is one of the best sports for enhancing brain power - so much so it is sometimes offered as a therapy for people with conditions like Alzheimers.
One charity is now leading a project to fund the delivery of specially designed tables to a selected number of care homes, and to involve young players as well as the elderly.
Today programme sports presenter Rob Bonnet reports.