Main content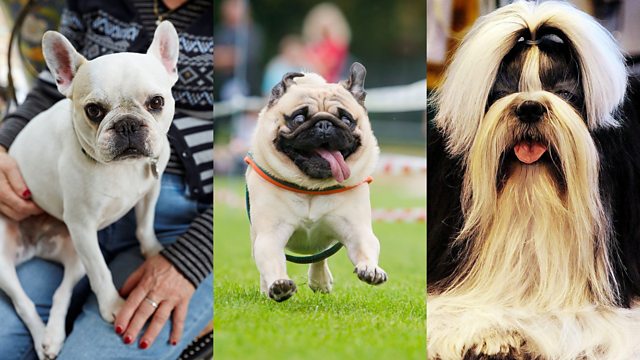 Vets warn 'squashed-faced' dogs are a bad buy
Vets are urging pet owners to think twice before buying fashionable "flat-nosed" dogs such as Pugs and French bulldogs because of the many breathing problems they can develop.
Shih-tzus, pugs, bulldogs, French bulldogs, and Cavalier King Charles Spaniels are some of the most sought-after pups in the UK, with their appeal being put down to their "squashed" faces, but the British Veterinary Association has said their popularity has increased their "suffering".
Sarah Mountford, who runs the 'House of Mutt' dog hotel in Norfolk, said though the dogs have "great characters", they can end up being "high maintenance" due to their often severe breathing difficulties.
"You can't walk them too far, which can in turn mean they can become overweight," she told us, adding that hot weather can make all of this even worse.
This clip is originally from 5 live Breakfast on Wednesday 21 September 2016.
Duration:
Featured in...
The best current affairs interviews, insight and analysis from BBC Radio 5 live.
More clips from In Short