Main content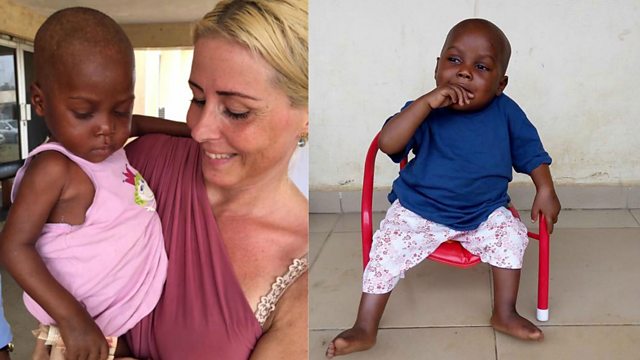 Saving a Two-Year-Old Boy Branded a Witch
Anja Ringgren Lovén gave up her life in Denmark to rescue children accused of witchcraft in Nigeria.
Anja Ringgren Loven gave up her life in Denmark, sold all her possessions and travelled to Nigeria to help children accused of witchcraft. In some villages in the Niger Delta region, children who are thought to be witches can be abandoned, tortured or killed and Anja was so moved by their distressing situation that she felt she had to help.
Kenyan singer-songwriter Jaya Awinja says music helped her overcome the severe depression she had suffered from since she was 11. Now she is now touring in Europe and tells reporter Andrea Kidd about her debut album, which includes songs that reflect those difficult times.
Constanza del Rio did not find out she was adopted until she was 39 years old. So it was a huge shock to discover that she had been one of hundreds of babies informally adopted in Chile in the 1970s and '80s. She now runs the country's first charity to help people in her position. Jane Chambers went to meet her.
Asafumi Yamashita is known as the 'vegetable whisperer' in France. Originally from Japan, Asafumi supplies vegetables to some of the most exclusive restaurants and best known chefs in Paris.
(Photo: Anja Ringgren Lovén courtesy of Anja)