Main content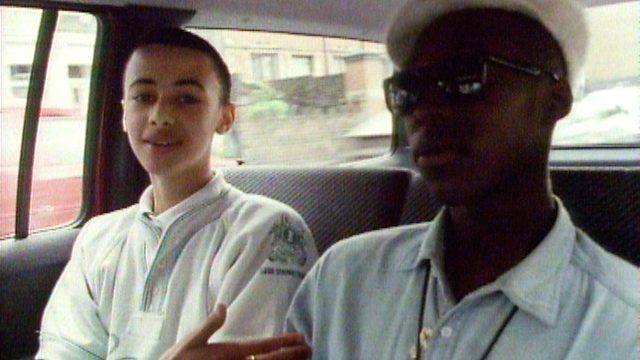 Bad Meaning Good
Tim Westwood's film showcases talented young rappers, scratch-mix DJs and graffiti artists in London. With a special guest appearance by Run‐D.M.C. at the Brixton Academy. (1987)
The hip-hop or rap scene came to this country from New York in the early 1980s. The media exploited the new craze and then dropped what has become, for a growing number of young black Britons, a way of life.
Tim Westwood, a DJ well-respected 'on the street', has made this film as a showcase for the talented young rappers, scratch-mix DJs and graffiti artists in London. With a special guest appearance by the New York kings of rap, Run‐D.M.C., at the Brixton Academy. (1987)
About BBC Four Collection programmes
Programmes are selected, in part, for their historical context and reflect the broadcast standards and attitudes of their time, which may not accord to some current BBC editorial guidelines. We aim to select programmes which can be shown in their entirety but in some cases edits are required. In these cases, edits are kept to a minimum and are made only for technical reasons.
Credits
| Role | Contributor |
| --- | --- |
| Presenter | Tim Westwood |
| Producer | Sue Davidson |
| Film Editor | Guy Crossman |
| Series Producer | Peter Lee-Wright |