Main content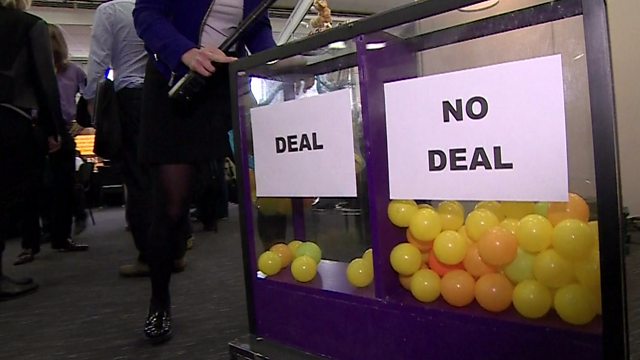 Do Lib Dems wants anti-Tory deal with Labour?
Paddy Ashdown raised a few eyebrows when he suggested parties on the left should agree on one candidate to take on the Conservatives in the Witney seat, vacated by David Cameron.
Eleanor Garnier took the Daily Politics mood box - an unscientific test with a bin and balls - to see what Lib Dem delegates thought of what their former leader called a "naughty thought"
Duration:
Featured in...
Reporters get the mood of voters and conference delegates about an issue of the day.
More clips from 20/09/2016: Liberal Democrats Conference
More clips from Daily Politics