Main content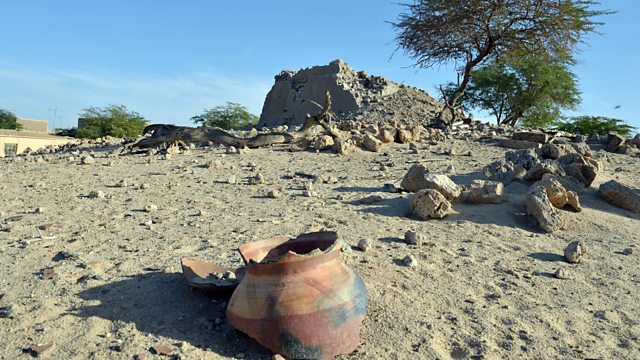 Timbuktu: A Case of Cultural Destruction
Should the destruction of historic monuments be considered a war crime? Plus Russia's new MPs, remembering rapper Mandoza, and what's upsetting Kenya's graduate affianced?
Next week sees a judgment in a landmark case brought before the International Criminal Court. The man in the dock, Ahmad al-Mahdi, is facing up to 11 years prison for the destruction of nine mausoleums and a mosque door in Timbuktu four years ago. But the case has also drawn criticism that more value is placed on stones and earth than on the human lives destroyed by Al-Mahdi's militant group. BBC Afrique's Abdourahmane Dia and BBC Monitoring's Mina al Lami come together to discuss the impact of cultural destruction has on a nation, its history and its people.
Graduate Weddings in Kenya
A suggestion from Kenya's Higher Education Loans Board to refuse wedding certificates to graduates who haven't paid off their student loans has outraged many prospective brides and grooms. But not reporter Frenny Jowi, who's Saturday mornings have long been disturbed by Nairobi's noisy nuptials.
Russia's New MPs
United Russia, the party backed by President Vladimir Putin, this week won a large majority in the country's parliamentary election. Famil Ismailov of BBC Russian introduces us to some of the larger than life MPs, and outlines what this new parliament tells us about the state of Russian politics today.
Remembering the Music Man Mandoza
South African musician Mduduzi Tshabalala, known as Mandoza, died last week at the age of 38 from a brain tumour. His untimely death prompted a stream of tributes from pauper up to president. BBC Africa's Milton Nkosi and South African arts critic Bongani Madondo discuss the music and the legacy of one of their nation's most loved musicians.
Guyana: Land of Six Peoples
Guyana has long been proud to call itself the 'Land of Six Peoples'. For generations African, Indian, Amerindian, Chinese, European and Portuguese have called the small South American country home. Yet racial tensions are high, even now, 50 years after independence. BBC Mundo's Carinya Sharples tells the story of Guyana through its diversity, ethnic politics and racial identity.
And Fifi Haroon brings us her pick of extraordinary stories from the world wide web.
Image: Getty
Last on
BBC World Service
except News Internet
Broadcasts
BBC World Service

except News Internet

BBC World Service

except East and Southern Africa, News Internet & West and Central Africa

BBC World Service

East and Southern Africa

BBC World Service

except News Internet