Main content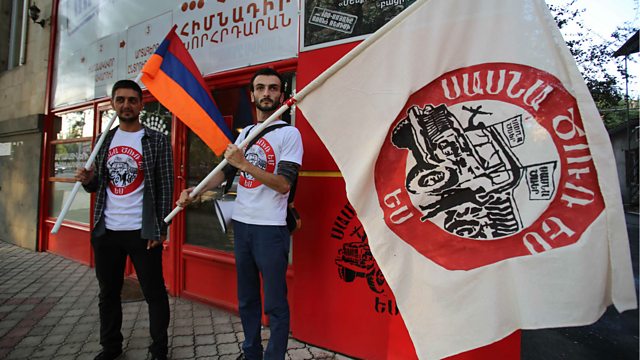 Armenia's Daredevils
A group of war veterans who stormed a police station in Armenia call themselves the Daredevils of Sassoun, inspired by an 8th century poem, but are they heroes or terrorists?
In July, veterans from Armenia's war with neighbouring Azerbaijan in the 1990s stormed a police station killing one policeman and taking several hostage. The men called themselves the Daredevils of Sassoun, after one of Armenia's most popular epic poems. One of the reasons the gunmen gave for their actions was the loss of hard-won territory around the breakaway region of Nagorno-Karabakh this April.
The two-week long stand-off between security forces and the Daredevils sparked a wave of anti-government protests. Rayhan Demytrie looks at the reawakening of patriotism among Armenians angered by government corruption and its inability to end the conflict with Azerbaijan. What made these men, described by the authorities as terrorists, resort to such radical means, and why do so many Armenians still consider them heroes?
(Picture credit: BBC)