Main content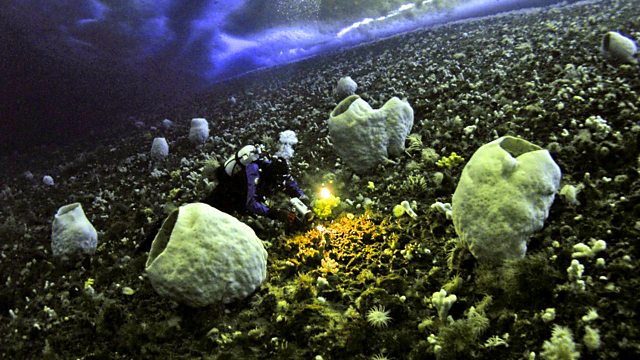 Using Other People's Water
What can we do to maintain and cherish our essential resource of fresh water?
Bridget Kendal is joined by Professor in Water Management Arjen Hoekstra to discuss the idea that we urgently need to change industrial and agricultural practices to reduce our water footprint and avert a global crisis. Esther de Jong specialises in water usage in the developing world. She believes water use and gender are closely related. Also joining the discussion is scientific diver Henry Kaiser who is inspired by waters beneath Antarctica to create haunting soundscapes.
Photo: Henry Kaiser working under the ice at Arrival Heights, beneath Ross Sea ice near McMurdo Station, Antarctica (Credit: Rob Robbins)
Last on
BBC World Service
Australasia
Clips

Arjen Hoekstra
Arjen Hoekstra is Professor of Water Management at the University of Twente in the Netherlands. He advises governments, industry and international organisations like the World Bank and UNESCO on matters of water usage and scarcity. He is best known as the person who created the term 'water footprint', to get us all to focus not just on the water we personally use when we turn on the tap, but through all the goods and services we enjoy.
Esther de Jong
Esther de Jong has a background in tropical engineering and irrigation, with a specialisation in gender in agriculture. She is Deputy Director of the Gender and Water Alliance – an organisation that was set up in 2000 at the World Water Forum and now has 25,00 members in 128 counties. 
Henry Kaiser
Henry Kaiser is a Grammy award winning musician and composer and also an experienced underwater cameraman specialising in diving beneath the ice in one of the planet's most extreme environments.  In 2001/2 he joined a group of scientists for two and a half months in Antarctica, where he became the first musician to record an entire album on that continent - and has returned many times since, as a scientific diver.
Broadcasts
BBC World Service

except Americas and the Caribbean, Australasia & News Internet

BBC World Service

Americas and the Caribbean

BBC World Service

except News Internet

BBC World Service

except News Internet

BBC World Service

Australasia