Main content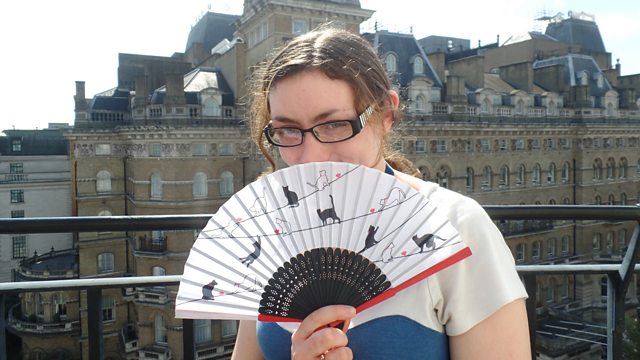 How Shyness and Introversion can be a Strength
Are shyness and introversion cultural or innate, and do they help or hinder us negotiate today's world? With Louis Schmidt, Sanna Balsari-Palsule and Joe Moran.
Shyness and introversion are both very common human characteristics, but why do they have so many different guises? Rajan Datar asks the developmental psychologist Louis Schmidt, the behavioural scientist Sanna Balsari-Palsule and the cultural historian Joe Moran.
(Photo: A lady hides behind a fan. Credit: Shan Pillay)
Last on
BBC World Service
Australasia
Louis Schmidt
Louis Schmidt is Professor of Developmental Psychology at McMaster University in Ontario Canada and he studies the connection between shyness in children and brain development. His research on shy children and studies of children with low birth weights has revealed that we may be biologically wired to be shy.
Sanna Balsari-Palsule
Sanna Balsari-Palsule is a social psychologist with a PHD in Psychology at the University of Cambridge. Sanna's work predominantly deals with workplace behaviour, particularly on how introverts craft extroverted personas at work, and the influence of acting "out of character" on employees' well-being and organisational performance.
Joe Moran
Joe Moran is Professor of English and Cultural History at Liverpool John Moores University. He explores the hidden world of shyness, how shy people have been affected by technology and social media, and asks why so many artists and actors tend to be shy. He also questions whether shyness should always be something to be overcome. Joe Moran's latest book is Shrinking Violets: A field guide to Shyness.
Broadcasts
BBC World Service

Americas and the Caribbean

BBC World Service

except News Internet

BBC World Service

except News Internet

BBC World Service

Australasia