Main content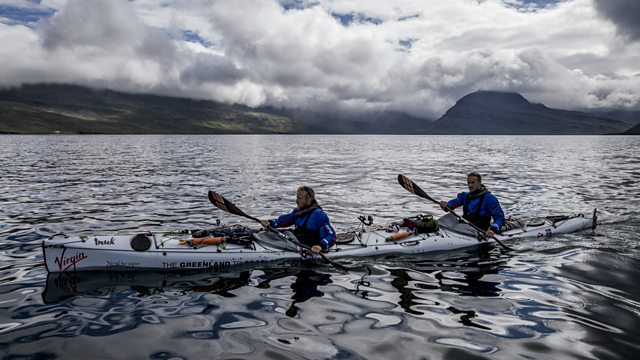 Is this how an Inuit reached Scotland in 1728?
Oliver Hicks and George Bullard have just completed a 1,200 mile (1,931 km) paddle from Greenland to Scotland. They were inspired by the story of an Inuit man who washed up on the shore near Aberdeen in 1728. There has long been a debate about whether he could have paddled there by himself.
Oliver and George spoke to Newsday about their 66 day voyage.
(Photo: Oliver Hicks and George Bullard paddling to Scotland. Credit: Emma Hall)
Duration:
More clips from Newsday